Basic information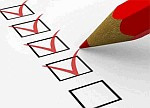 In the Czech Republic, evaluation of scientific outputs is carried out by the Government Office for Science, Research and Innovations. The procedure of evaluation is determined by the evaluation methodology. Since 2004, the evaluation methodology has been modified each year based on difficult and complex discussion.
The Research and Development Council (R&D Council) is an expert and advisory body of the Czech government for the area of research, development and innovation. Complete informations about the activities of RVVI are published on the website of the Government Office for Science, Research and Innovations (www.vyzkum.cz).
Evaluation of results in the Czech Republic is carried out based on information that are received by the acceptors of public support to the Information Register of R&D results (RIV) of the state supported research and development, which is part of the Information System VaVaI, the data in the RIV are linked to other parts of the Information System VaVaI. Delivering the results to the RIV is required by the law 130/2002 Sb. which is valid for all of the results arising from public support.
A database contains information about all the results obtained by solution of projects or research purposes (applied since 1993), which are assigned or institutionally funded from the state budget of the Czech Republic, since 2008 even without provided support (e.g. operational programmes, framework programmes of the European Commission).